WORLD TRADE CENTER
The World Trade Center's network
The World Trade Center is a real estate complex created in 1992, near Lugano/Agno airport and just 12 minutes from the city centre. Over the years, it has become a concrete and dynamic "business center".
In addition to the provision of centralised services, the WTC helps you to find business opportunities and create relationships with various users. At the Center there are different professional figures and companies with whom you can interact and establish network relationships.
"With the WTC I finally created a modern business center that offers multiple services, grouped in a single building."
Renato Dellea, founder and president
of World Trade Center Lugano
TEAM OF
World Trade Center
The multilingual team of the World Trade Center Lugano can offer a professional, tailored and high-quality service. For over 30 years, we have been taking care of our customers by supporting them in setting up new companies in Switzerland. Moreover, we also follow them in the bureaucratic and administrative processes, welcoming them in our business center in Lugano.
Renato Dellea
President
the President of the World Trade Center in Agno, has many years of managerial experience across a wide range of environments and sectors. His rich experience equips him to manage the most complex company situations and needs.
Leonardo Cavalleri
Director
Leonardo supports and advises customers with regard to business processes, starting from those who want to set up a new company to those who need administrative and accounting services. Thanks to his knowledge in the fiduciary field, he can support companies in all operational phases.
Adriana Fieni
Accountant
Mrs. Adriana Fieni has a wealth of experience and in-depth knowledge of administrative and accounting matters. She has worked alongside Mr. Dellea for over 30 years and remains a lynchpin of the team.
Véronique Larssen
Marketing and customer relations manager
For general information on WTC services and office spaces for rent, the first point of reference is Véronique: she assists customers and coordinates activities related to company operations.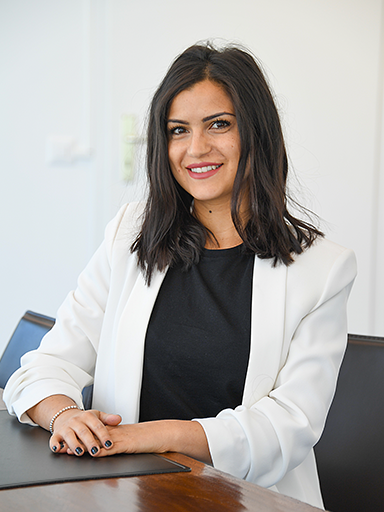 Marica Corigliano
Accountant
Marica takes care of the "numbers". Thanks to her accounting skills, she can take care of companies' finances, leaving them more time to focus on their core business.
Jessica Tagliabue
Digital marketing consultant
Thanks to digital marketing strategies Jessica helps customers of the World Trade Center to increase their business and to receive more requests for their services and products.